L.Q.C. Lamar House Exhibits Preview
Room 1, Family: "Land, Slaves, and Cotton"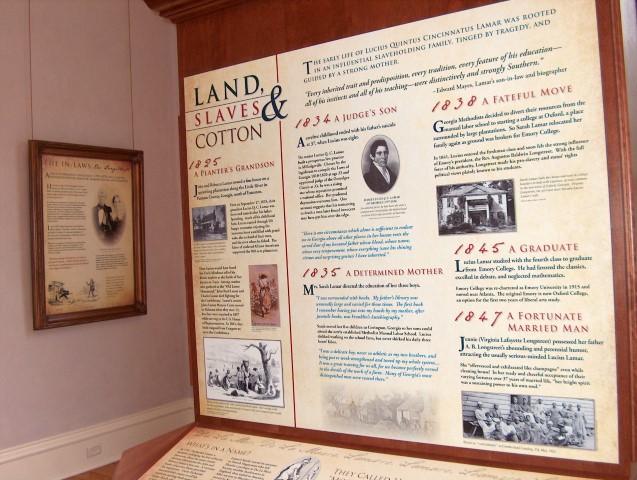 How Lamar's childhood and education shaped his character, values, and early political views.
How law and politics dominated his aspirations.
Close-ups of the Southern plantation economy and slavery.
Letters reveal a family man and loyal friend.
Room 2, War: "Every Throb of my Heart was for Disunion"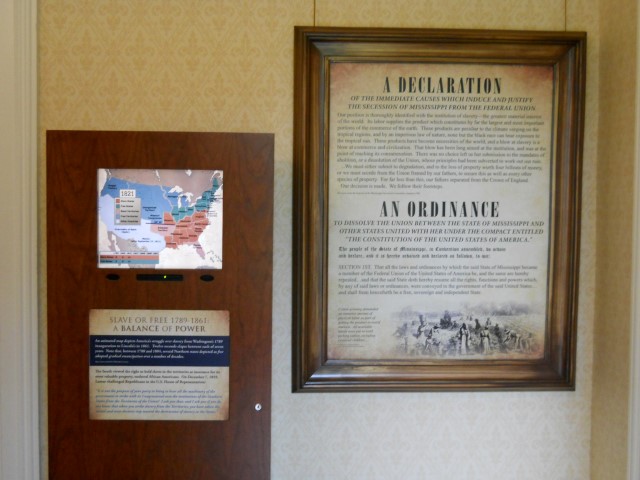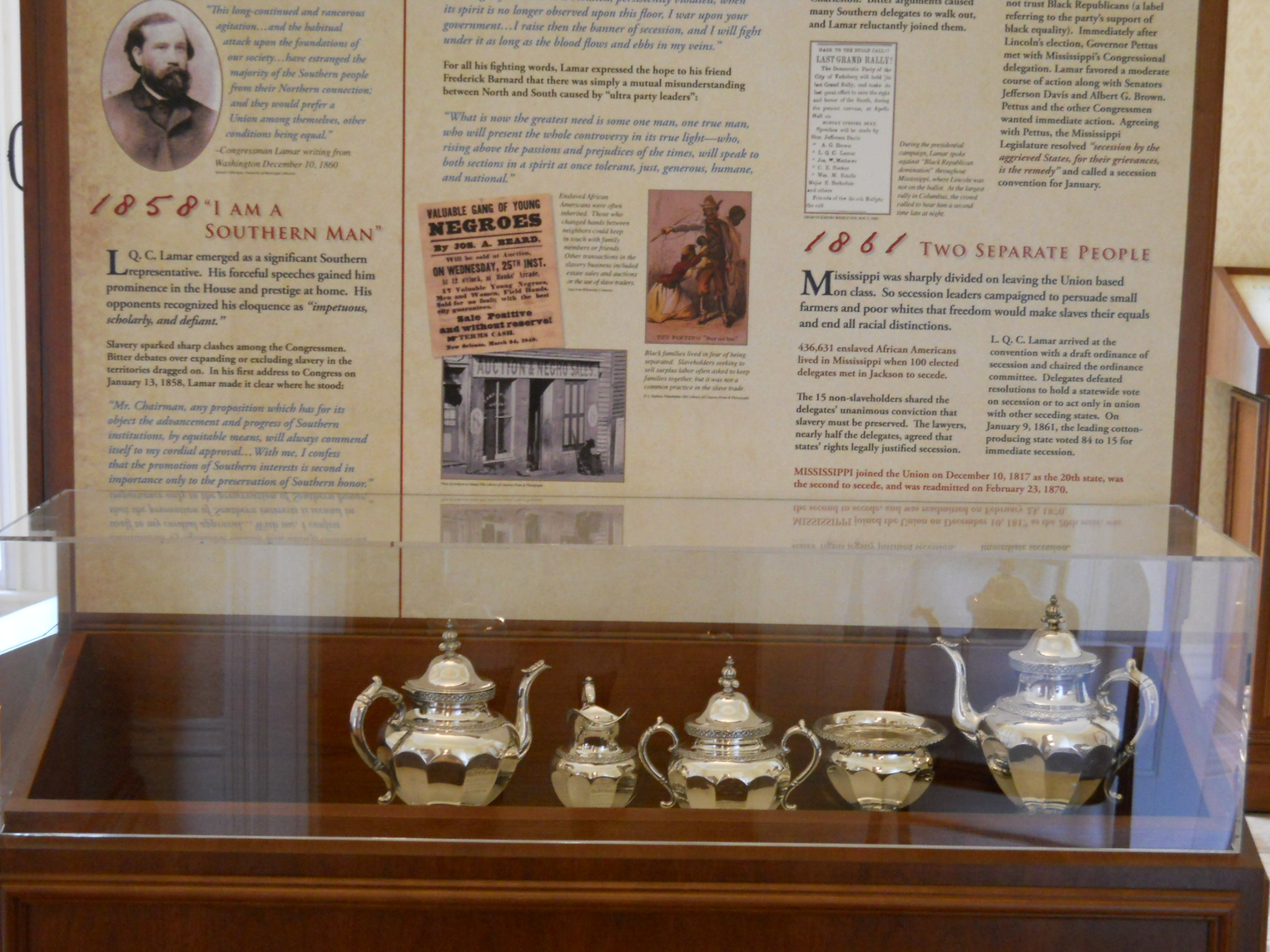 How Lamar's immersion in politics occurred during the most contentious period of U.S. history.
How he emerged as a leader in the secession crisis and later resolutely accepted the consequences.
Close-ups of the slavery issue, the role of cotton, and Oxford during wartime.
Stories of African American slaves reveal how they resisted slavery.
Audio excerpts of Lamar's defense of slavery.
Room 3, Reunion: "To Conciliate the Popular Heart of the North"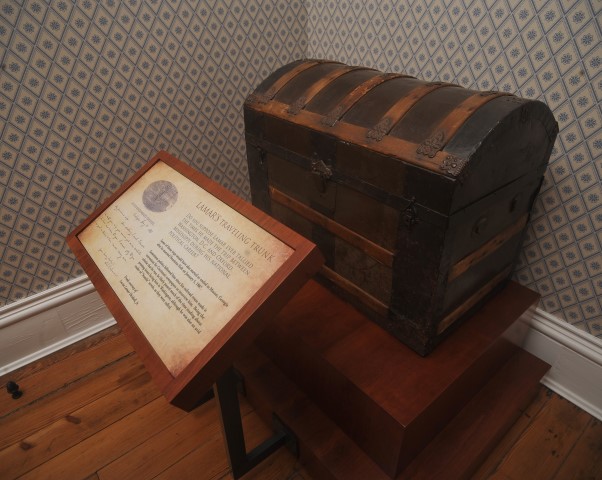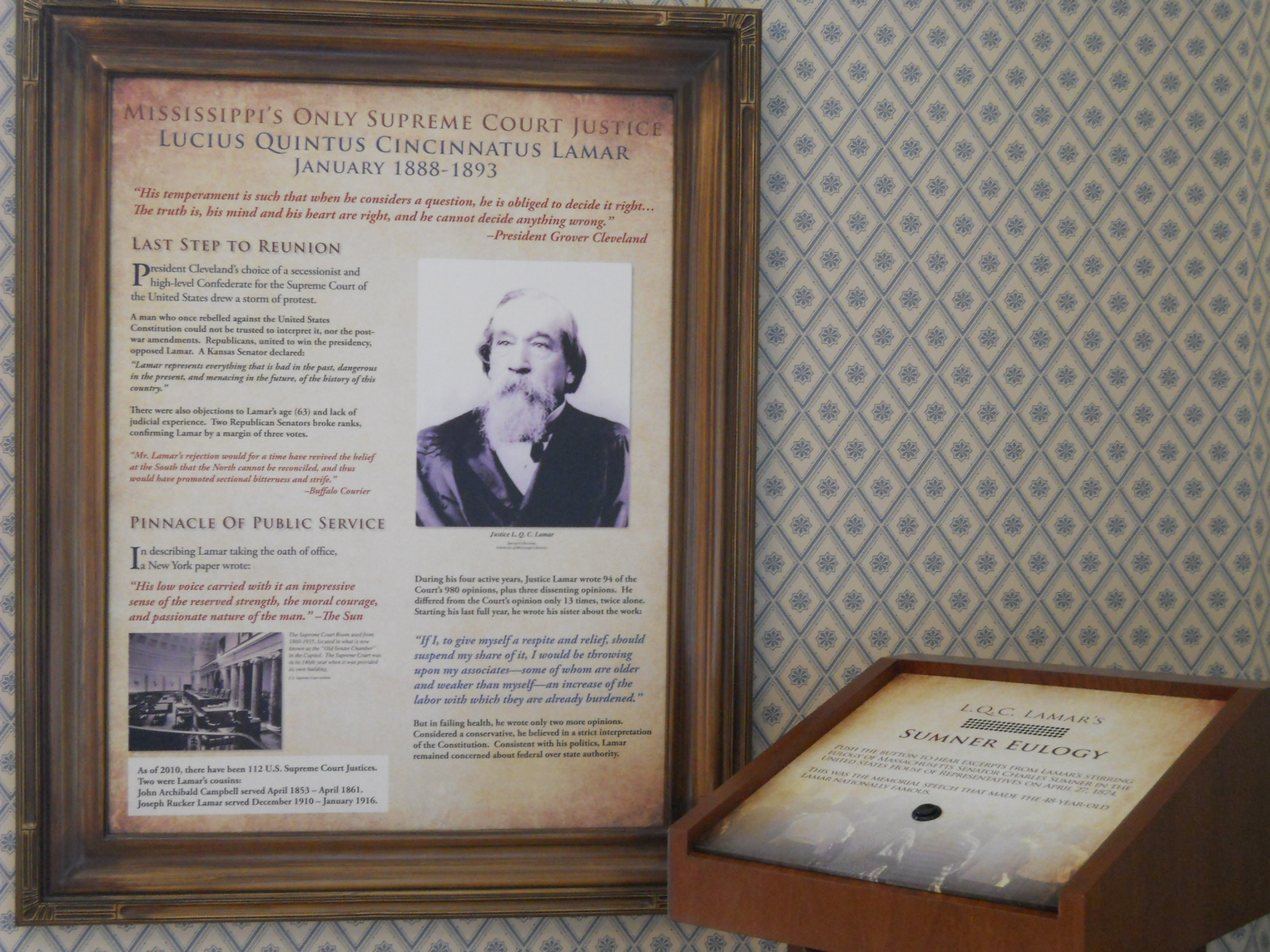 How Lamar prepared for his return to the national stage and resolved to rebuild Northern trust. How he acted to restore home rule in the South. How he served in both houses of Congress, as Secretary of the Interior, and as Supreme Court Justice.
Close-ups of African American leadership.
Close-ups of Lamar's ground-breaking eulogy for a former enemy.
Audio excerpts of Lamar's speech to reconcile North and South.
Room 4, Political Courage: "An Independant, Courageous Spirit"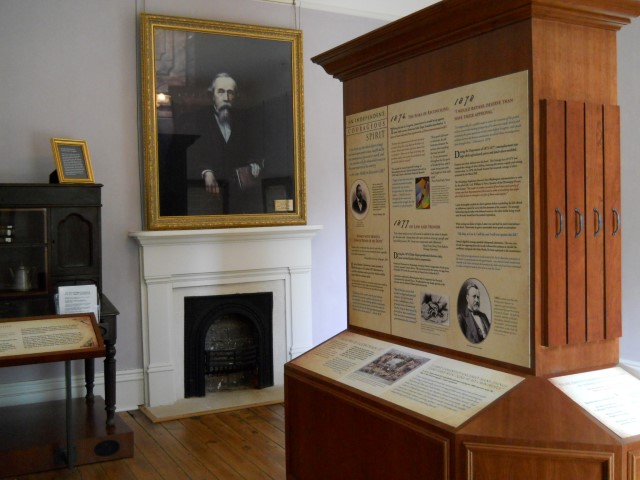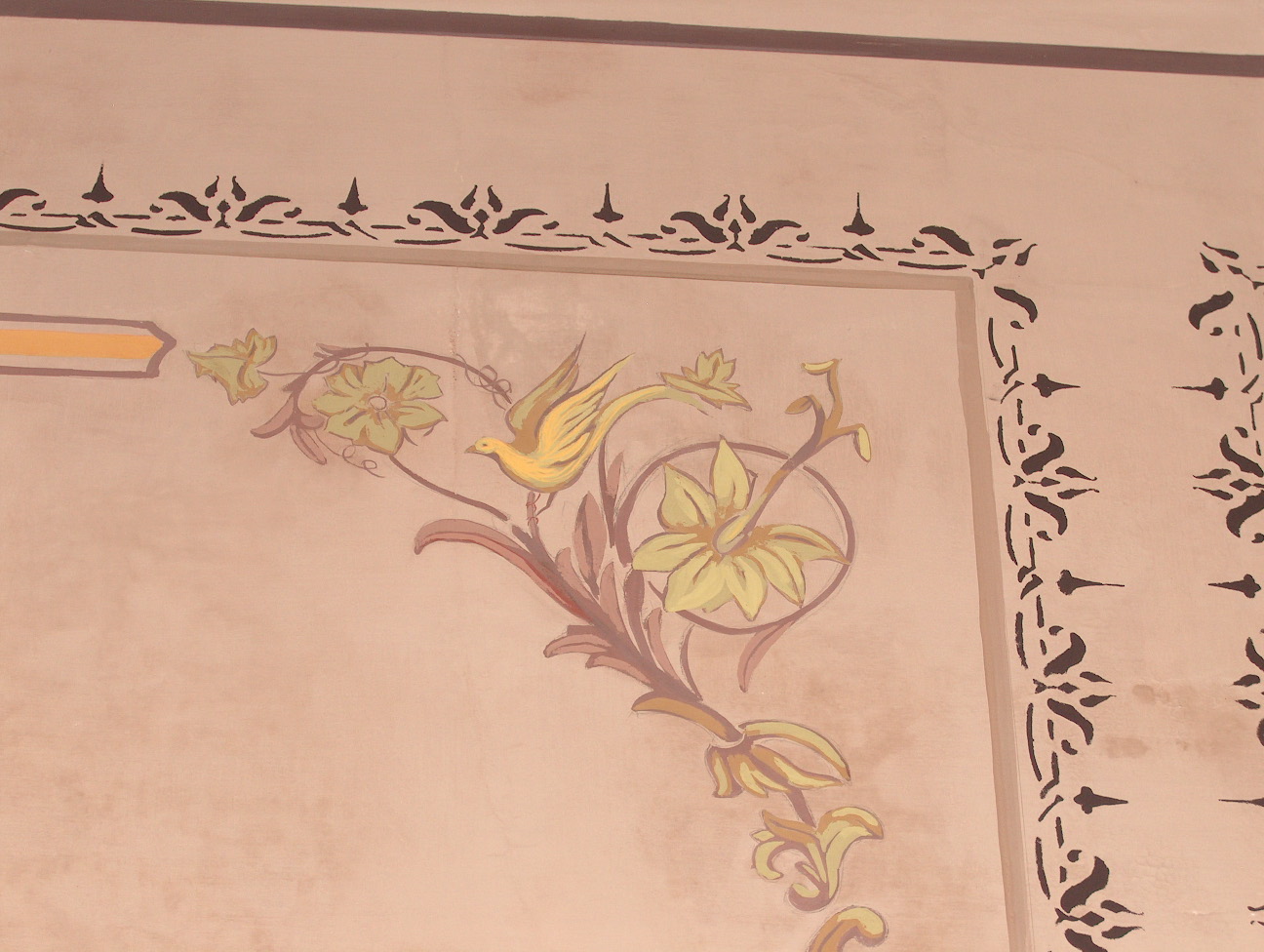 How Lamar approached his Congressional decisions and often defended them to his constituents.
Why he was included in John F. Kennedy's 1955 Profiles in Courage.
Close-ups of Lamar and race relations.
Close-ups of political courage, historic and recent.
Tribute to the Lamar House restoration.
Room 4, Oratory: "To Find Common Ground"
How public speaking becomes an art. Why Lamar's eulogy of
Massachusetts Senator Charles Sumner surpassed all expectations.
Audio excerpts from Lamar's lifetime of orations.
A Preserve America Community grant partially funded the development, design, and fabrication of the exhibits. Malone Design/Fabrication in Atlanta, Georgia created the exhibits from design through installation.